Story Behind Starting The
Part Walking Horse Registry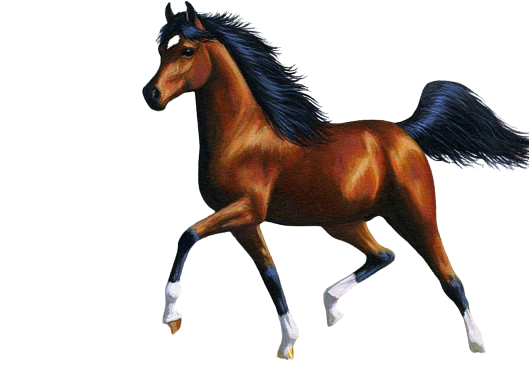 For Grace Larson, creating the Part Walking Horse Registry was just the next logical step following several circumstances.
In the 1940s and 50s, my husband and I were raised with horses, and for me, creating the Part Walking Horse Registry was a logical step following several circumstances.
While his family used horses for farming, mine ranched a land base that required many miles of riding. Tennessee Walkers became the natural choice for their smooth ride, stamina, and athletic ability. True to its history and its reputation, the Tennessee Walker is a versatile horse breed that is needed on the ranch.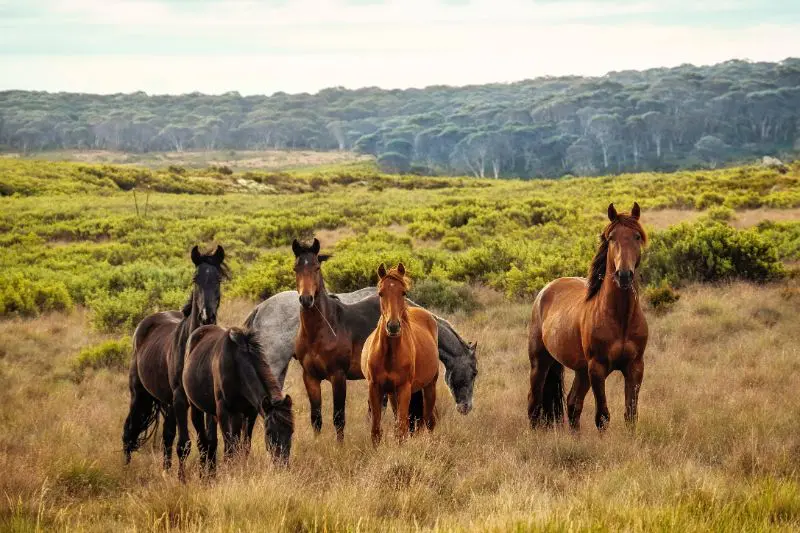 We spent years away from horses, and in 1989, we purchased our first registered mare. Within a few years, by 1998, we had three registered Walking stallions to outside mares. Many of those mares were AQHA, or other registered breeds, along with quite a few grade mares. As the saying goes, "Ride One Today, Own One Tomorrow." Our 'one' wound up being 15 through the years.
Three fillies from an AQHA mare and one of our Tennessee Walking Horse stallions happened to be the catalyst for the registry. The mare owner wanted to register his first filly in 1994, and we referred him to the National Half Walking Horse Registry. The paperwork took a year to arrive, and by then, in 1995, he had another filly that was eligible for registry, and he applied for paperwork again but never received a reply. When he asked me for help, I sent the application again with a Certified Signature Required request and didn't get a reply. I later sent it again in registered mail and finally got the second filly's papers in October 1996.
A year later, when we had to do this process again, we didn't get any response, and we felt it was highly disappointing to those breeding other registered breeds to register Walking Horses in hopes of registering their fillies.
My friend Billie brought a mare to our stallion Goldust and stayed with us for the weekend. When I told her about the applications to the Half Walking Horse Association and the subsequent delays, Billie suggested that I start a registry for this. As we had quite a few non-walker mares coming to our stallions every spring, there was definitely a need for a registry.
At the time, I didn't even own a computer, and we didn't know the cost and the time involved in starting a registry. Using Billie's computer for the email address and using US mail for other requirements, we started off.
Then there was the issue of a name. Part Walking Horse Association was taken already, so I decided on Part Walking Horse Registry (PWHR). My husband supported the idea, and appropriate paperwork was submitted to the state of Montana. I had forms and brochures printed, and while they lacked artistic talent, they drove the message home.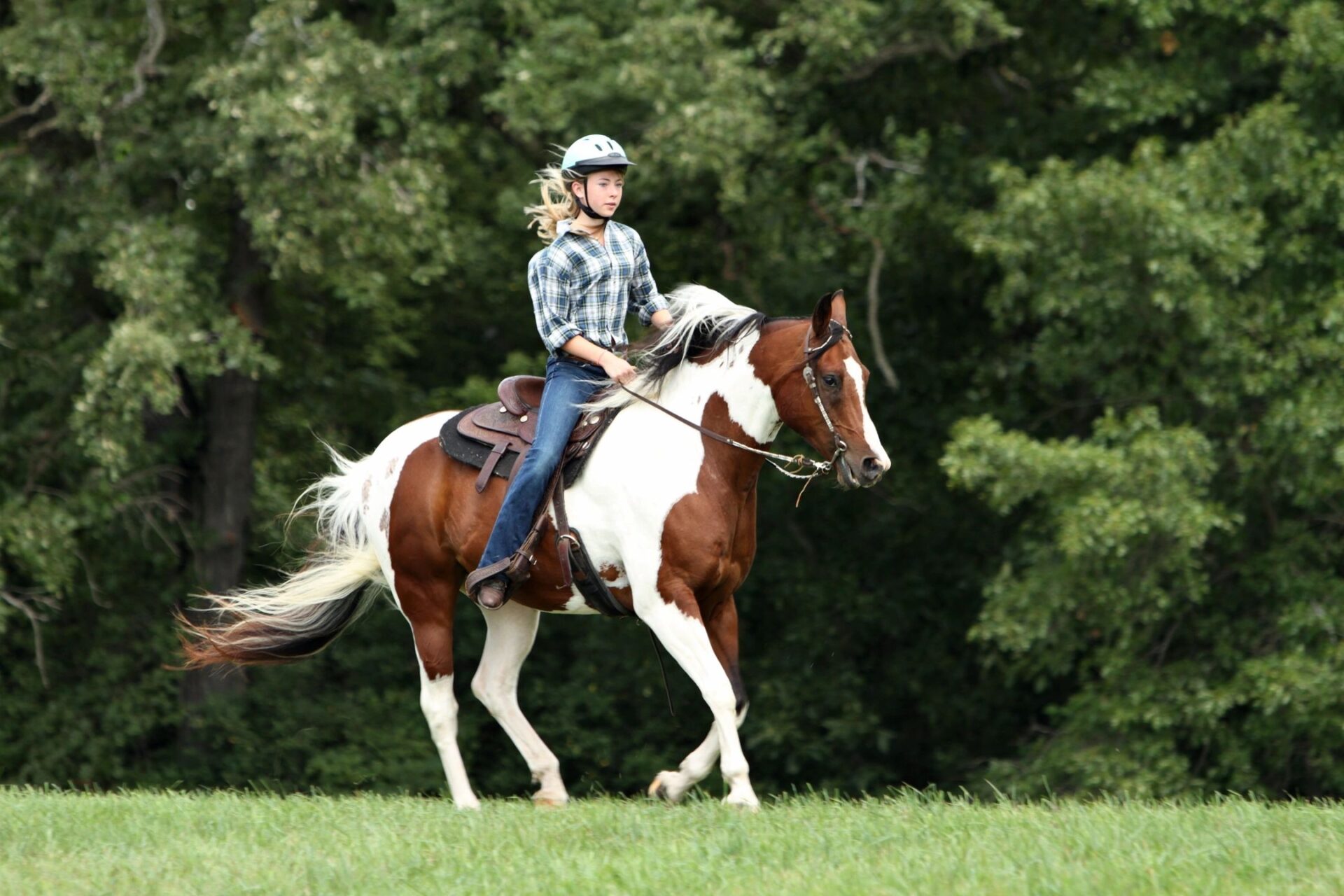 I first mailed to Tennessee Walking Horse stallion owners, and I knew I was not the only stallion owner breeding non-walker mares. As registration helps both the stallion and mare owners market their offspring, we started off. We also started advertising in the Voice of the Tennessee Walking Horse and other horse magazines.
The same year, the first application for registration arrived, and we registered 79 Part Walking Horses in the year. Later, by July 2001, we registered 377 horses and had transferred 35 since it began. We started getting requests for applications, started coming in several times per week.
We also give recognition to the sire or dam that is registered with a registry other than the Tennessee Walking Horse, be it Quarter Horse, Arabian, Appaloosa, Paint, Warmblood, etc. Their pedigree is placed on the registration form and the pedigree of the Walking Horse sire or dam.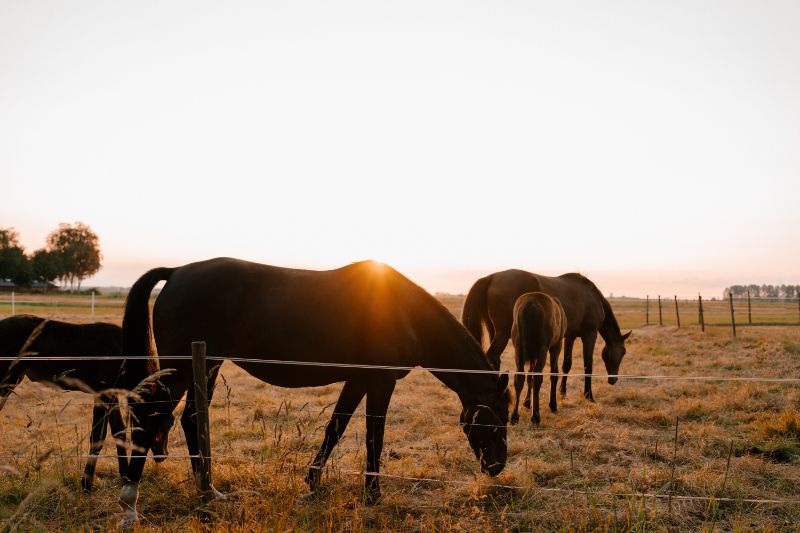 Offering
Best-in-Class Service
In the spring of 2002, we merged with the Walking/Racking Horse Registry and the Part Walking Horse Registry, as we found it mutually beneficial.
In the ten years from 1998 to May 2008, we registered over 1100 part walking horses from all over the United States, Canada, and Germany. We receive applications coming in every week.
With all this knowledge and experience, we can definitely say we provide the best-in-class service.
Grace Larson sold the Part Walking Horse Registry in 2008 to a dear friend and horse enthusiast that is especially passionate about Part Walking horses and Walkaloosa horses.
The PWHR currently has over 12,000 registered horses from around the world." We are thankful and deeply grateful for Grace's dedication to the Part Walking horse, its history, and the registry.
- PWHR